Course Access
INTRODUCTION OF NATUROPATHY & YOGA
Naturopathic medicine is a distinct system of health care with an emphasis on prevention and restoration of the body's own repair mechanism using a combination of modalities.
Naturopathy is a "system of medicine which recognises the existence of vital curative force within the body.
It is a system of man building in harmony with the constructive principles of nature on physical, mental, spiritual planes of living. It advocates aiding human system to remove the cause of disease.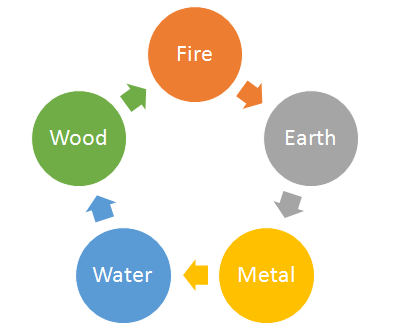 NATUROPATHIC APHORISM:

NATUROPATHIC PRINCIPLES: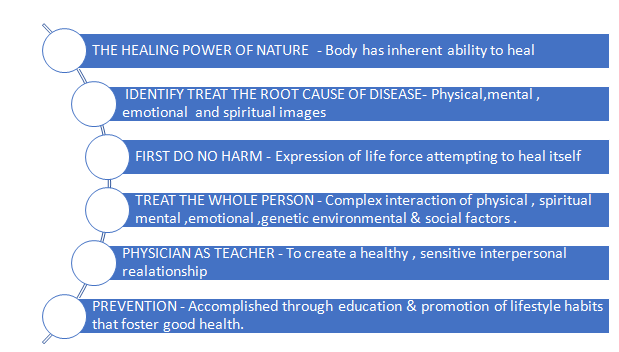 INTRODUCTION OF YOGA:
YOGA -YUJ- UNION
Union of the individual consciousness with the universal consciousness
A path towards total harmony of mind, body & spirit.
Yoga is not an ancient myth buried in oblivion, it is the most valuable inheritance of the present.
Yoga is the science of right living, as such intended to be incorporated in daily life. On a more practical level, Yoga is a means of balancing & harmonizing the body, mind & emotions. This is done through the practise of Asanas, Pranayamas, Mudras , Bandhas , Shatkarmas& Meditation .
"It is the essence of today & culture of tomorrow "
INTERCONNECTION OF YOGA & NATUROPATHY:
Yoga & Naturopathy teach that the body can innately set itself back into alignment & heal itself. Naturopathic medicine seeks a holistic approach to heal, healing the body through the least invasive procedures such as Nutrition & exercise. The best natural approach to healthy exercise that involves the entire self, both mind & body is YOGA.